The backyard from my temporary home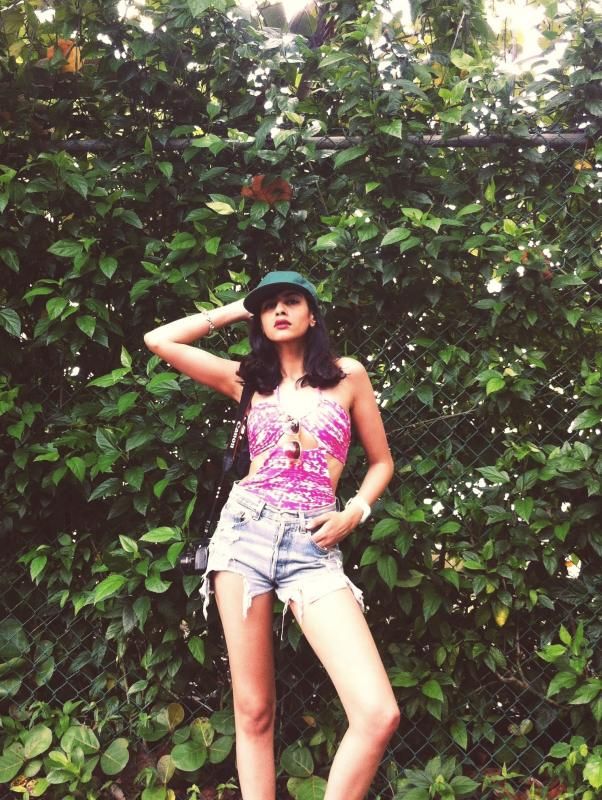 Here are some more snaps from my phone from the last few days in Puerto Rico. I'm finding I've been using my iPhone for many of the shots that I've taken rather than my DSLR, but I can't wait to upload the photos from my Canon.
In essence, I've really just been running around Rio Piedras, Hato Rey, Condado and Old San Juan taking selfies on both my camera and phone. The locals must think I'm nuts. No señor, I just have a blog. Jaja, that's one thing about traveling alone- you have to know how to photograph yourself.
My favorite thing so far, aside from the beach, has been the breakfast spreads in Puerto Rico. I had the most amazing sandwich on Mallorca bread the other day, and the coffee here in random shops doesn't compare to NY deli tar.
I finally spent some time in Old San Juan and it was a total dream. All the colors and public art are brilliant. Since it's so close to the water there is actually some good breeze action happening, as its been insanely humid here as the days have been passing by.
Still, I can't complain. Sitting in cafe windows looking out onto the street, strangers smile as they pass and give warm greetings. The sun is out all day and at nightfall the little animals- frogs, birds, lizards, crickets- come out to play and fill the backyard with music from their beaks and throats.
Time passes at once both very quickly and very slowly here. I've been trying to take it all in in my short time as a visitor, and have been enjoying each moment.